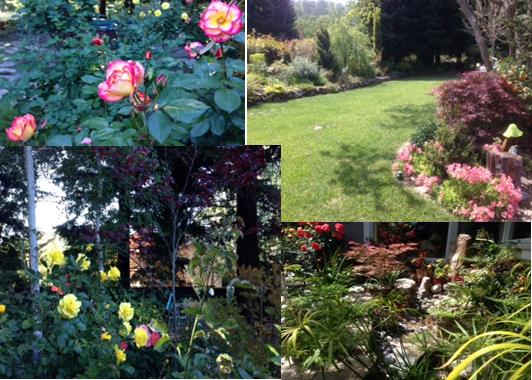 AAUW (American Association of University Women) is a charitable membership organization with a nationwide network of more than 170,000 members and donors whose mission is to advance equity for women and girls through advocacy, education, philanthropy, and research.
Our Danville-Alamo-Walnut Creek branch meetings feature speakers discussing current issues, women's issues, and other timely and interesting topics.  Please learn more about us.
Here are the latest happenings at our branch…

Here are the new nominees for our branch's Executive Board 2015-2016. 
THE ADVOCATE:  (May 1, 2015) The latest edition of our newsletter, The Advocate is now available.  Click here to read and to print.  In this issue, read about our upcoming events:
Our 2015 May Garden Tour, May 28 Membership Appreciation Party and our 2015-2016 Installation & Award Ceremony.
See pictures of our 2014 May Installation and Local Scholarship Award Ceremony and our 2014 Garden Tour!   Thank you, everyone, for a successful 2014 Danville-Alamo-Walnut Creek AAUW Garden Tour raising AAUW Funds of more than $22,000 to promote education and equity for women and girls.  Click here to read about our results, appreciation, and view some lovely pictures of that day.
The following is our 2014-15 Executive Board, installed on May 29, 2014 Installation Ceremony
| | |
| --- | --- |
| President | Mary Ellen Blake |
| Co-Presidents-Elect | Kathy McKnight and Liz Williams |
| Programs Co-Vice-Presidents | Judy Lauper and Melanie Wade |
| Membership Co-Vice-Presidents | Tena Gallagher and Soni Leighton |
| AAUW Funds Vice-President | Carol Kennedy |
| Secretary | Kate Reed |
| Treasurer | Marilyn Lawver |