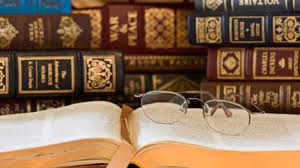 Group Leader: Laurie Ehrlich, plate@pacbell.net.
(July 2021)  This group of serious readers can accept new members.  We currently meet in a variety of locations and plan to return to meeting in members' homes as soon as the group feels it is safe.
To join this group, please contact group leader.
Meeting Day/Time: 4th Thursday/9:45 AM
Literature: Daytime Literature
The AM Literature Group would welcome some new members. We meet from 9:45 to 11:30 AM, usually on the 4th Thursday of the month and the locations are varying based upon current circumstances.  As soon as it is safe, we will return to meeting in member's homes on a rotating basis.  The members annually suggest and vote on books we will read for the following 12 months. Most books we read are relatively current fiction but we also read some nonfiction.   We are serious readers and enjoy in-depth discussion of our books.