Friday & Saturday, May 11 and 12, 2018,  10:00am – 4:00pm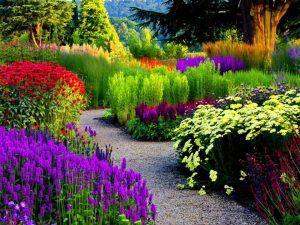 Celebrate Mother's Day and Spring by experiencing the beauty of five colorful and whimsical gardens in Alamo & Danville. While traditional and non-traditional plants and flowers abound, these gardens were planned with outdoor entertaining and comfort in mind. In the mist of the flowers, don't be surprised to see a sprinkling of bronze statues, wind sculptures, and art work.
Treat your mother, your daughters or bring friends to this self-guided tour of beautiful gardens in the Alamo and Danville area.
Tickets are $35 through May 3. Afterwards they will be $40. Tickets are tax deductible.
Please click here for ticket purchase information.
Please, no children under age 12 or pets.
The tour is a tax deductible fundraiser with proceeds helping women further their education and to support a variety of women's causes.
Tena Gallagher, Garden Tour Chair