Third Thursday Member Meeting
Protecting Quality Education in the
San Ramon Valley Unified School District
Thursday, October 19, 2023, 6:00 – 8:00 pm
Danville Congregational Church
989 San Ramon Valley Blvd, Danville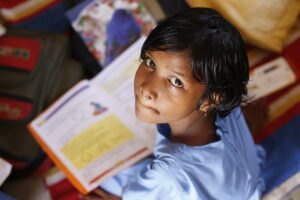 The October branch meeting will feature a panel moderated by our Public Policy Chair, Laurinda Ochoa. The panel will focus on the current experience of the San Ramon Valley Unified School District (SRVUSD) regarding the issue of honest and inclusive education. They will provide context to enrich our understanding and action, including: California education code regarding parental rights and the Board of Education duty to educate; the local PTA's goals, role, and perspective; the student perspective; and our branch's historic involvement in advocating for quality public education in SRVUSD.
The following distinguished panel will be featured:
Shelley Clark

, SRVUSD Board Trustee, Area 2

Ravneet Julka

, parent of four and attorney

Lisa Gross

, President of 32nd District PTA

SRVUSD Student

– to be announced

Leslie Vilhauer

, retired teacher, DAW branch member and Past President, DAW AAUW
We look forward to an informative, energizing presentation!
Click here to RSVP!
We are updating the format of our member meetings after our summer break. In addition to the formal program, there will be 30 minutes to Meet, Munch, and Make a Difference at the start of the evening. We've also moved to a convenient, spacious new location – the Danville Congregational Church.
---
Reminder – DAW Branch "Stay at Home" Policy
If you are feeling ill in any way, or have been in close contact with someone known to have tested positive for COVID in the last 10 days, please do not attend any meeting!
Remember that COVID exposure remains a serious issue and that we need to be constantly vigilant. If you plan to attend a branch event, please stay home if you feel ill or if you have been exposed to COVID or any other significant communicable disease.  We encourage you to be considerate of everyone attending a function, some of whom might be more susceptible than others. If you have any doubts, test, wear a mask, and err on the side of caution. 
While there are inherent risks in attending an in-person event, with your help we will do our best to keep everyone safe at our meetings.