Conference at Diablo Valley College San Ramon
1690 Watermill Road
San Ramon, CA 94582
February 23, 2019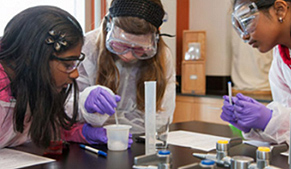 Expanding Your Horizons is a one day conference for girls 6th to 9th grade. The purpose is to expose girls to STEM (science, technology, engineering, and math) fields that might lead to career choices in one of those subject areas.
Volunteers are needed for room monitors. We need at least 30 women to help. It is a very interesting and fun day for monitors as well as the girls! Our one day event is on Saturday, February 23, 2019.
Please volunteer for either a morning shift 9:00 to 11:00 or afternoon 12:30 to 2:30. Email
Judy Lauper at jalauper@gmail.com.