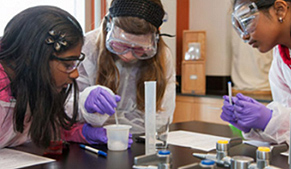 Expanding Your Horizons is a one day conference for girls 6th to 9th grade. The purpose is to expose girls to STEM (science, technology, engineering, and math) fields that might lead to career choices in one of those subject areas.
This year math-science conference for girls, is virtual and is taking place on February 20th, 2021.  Volunteer opportunities are:
Saturday, February 13: Pass out the packets.
Saturday, February 20: Be a monitor in the virtual classroom. You would take roll and monitor the chat questions to let the presenters know. The group will train you beforehand. If you are not afraid of technology, please sign up for this one.
If you are interested in volunteering, email Judy Lauper at jalauper@gmail.com.
Judy Lauper
Expanding Your Horizons Chair 2020-2021