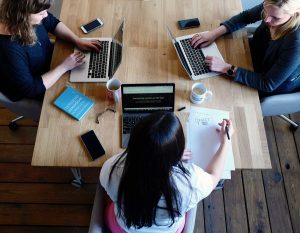 On the AAUW National website, you will find some very useful information including:
The AAUW Leadership Roster is available to all.
The Community HUB is where you can find and manage your membership profile. You'll need to create an account with your AAUW Membership ID and log in to access your personal information.
On the DAW branch website, you will find contact information about branch members that's only available using your branch password. Please visit the Members Only webpage and sign in  to see the following:
The

 

DAW AAUW Branch 

Directory is

an online version of the printed annual Directory. Newer members, who have joined since the booklets were printed, are also listed.

 The Neighborhood Group Report is a listing of all members sorted by their Neighborhood Group. Contact information for each member is also included.
The Neighborhood Group Worksheet is an Excel workbook containing the same contact information in a spreadsheet format that's also sorted by Neighborhood Group.