Welcome to the Danville Alamo Walnut Creek Branch of the American Association of University Women. Advocating for equal rights, gender equity and education for women and girls since 1881, we are tenacious and trailblazing!
We sponsor and fundraise for STEM (Science, Technology, Engineering, Math) education through TechTrek and Expanding Your Horizons (EYH) for local girls and each year our branch awards scholarships to local women to help them complete academic degrees and graduate programs.
Besides sharing a love for community service around women's equity and education, we enjoy a rich social event calendar as well as a broad selection of interest groups – Books, Movies, Bridge, Gourmet, Writing, Art and Garden, Mah Jongg, Hiking, and Great Decisions. Please explore our website and contact us if you would like to learn more.
______________________________________________
June Meeting:

Local Scholars Celebration & 2021-22 Executive Board Installation



Thursday June 17.  5:00 – 6:30 pm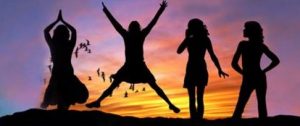 Meet our inspiring Local Scholarship recipients
Celebrate our successful May Ruth Bancroft Garden Stroll
Welcome our new Board of Directors and say farewell to the outgoing Board
Click Here for details
______________________________________________
July Fundraiser: Evening Stroll in Ruth Bancroft Garden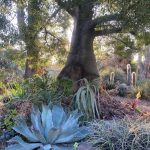 Wednesday, Thursday, July 28 & 29, 5:30 – 6:30 pm
Special Outdoor Exhibit



Sky Terrace Wine Tasting
Proceeds benefit Local Scholarships
____________________________________________

Branch Update – June, 2021
After a year like this, I think we can clearly confirm that we are tenacious!
Please click here for my message regarding our June program, and our many happenings and upcoming activities.  
Chris Ritter, President 2020-21
Click here to read our June 2021 newsletter
______________________________________________
Important COVID Reminder
AAUW does not sanction in-person meetings at this time nor for the foreseeable future. Members meetings, programs and Interest Groups will continue, where possible, via video conferencing. AAUW's guidance is in adherence with California mandates and in the best interests of all our members. For local updates, please see our Healthful Leadership Tips page. Let's remain safe today and enjoy gatherings in the future!