Welcome to the Danville Alamo Walnut Creek Branch of the American Association of University Women. Advocating for equal rights, gender equity and education for women and girls since 1881, we are tenacious and trailblazing!
We sponsor and fundraise for STEM (Science, Technology, Engineering, Math) education through TechTrek and Expanding Your Horizons (EYH) for local girls and each year our branch awards scholarships to local women to help them complete academic degrees and graduate programs.
Besides sharing a love for community service around women's equity and education, we enjoy a rich social event calendar as well as a broad selection of interest groups – Books, Movies, Bridge, Gourmet, Writing, Art and Garden, Mah Jongg, Hiking, and Great Decisions. Please explore our website and contact us if you would like to learn more.
---
Support Anti-Racism at Town Tuesday –  May 24, 2022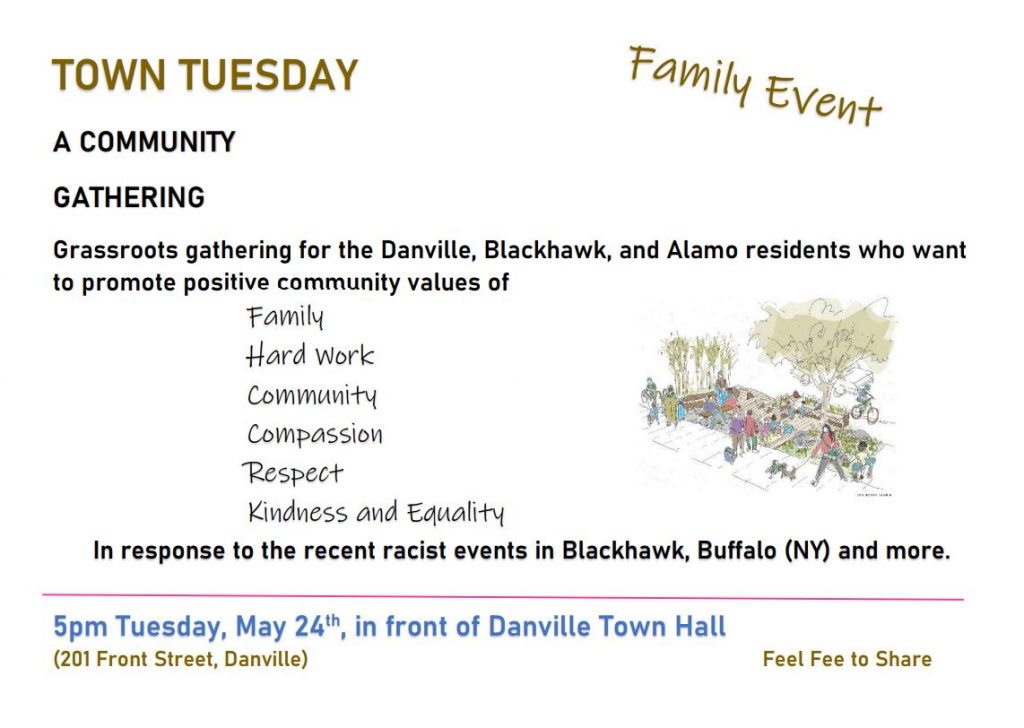 ---
Join us for our Annual Meeting and Installation
Thursday June 16, 5:00 PM – 7:30 PM
---

President's Message
Please click here to find out from our President, Joanne Quijano, on the latest programs and happenings of our branch.
Click here to read our May 2022 newsletter
---
April '22 Program: Vineyard Stroll, Sipping and Supporting

for AAUW
It was a great success! We helped raise money for Scholarships for women and girls in the San Ramon Valley.
 

Thank you for everyone who contributed and joined our special day.
______________


May '22 Program: Women in the Workplace and in Retirement

Click here for information and revisit our zoom meeting
---
Donation Campaign
We need your generous help to contribute to the success of both AAUW national initiatives and our branch's signature projects!
In past normal years, we've been able to hold fundraising events that provided significant financial support for these initiatives. Unfortunately, more recently it has become difficult to do in-person events given pandemic restrictions, and we continue to face fundraising challenges this year.  While we are planning smaller scale fundraising activities in the coming months, they just won't be sufficient for our funding needs.
Please consider making a donation now to one or more of these key areas:
The AAUW Greatest Needs Fund
Our branch's Local Scholarship program
Our branch's Tech Trek program
Click here to learn more about our funding needs and how to make your donation.
Thank you for your very important contributions!
---