Still Time to Enjoy Garden Walk 2020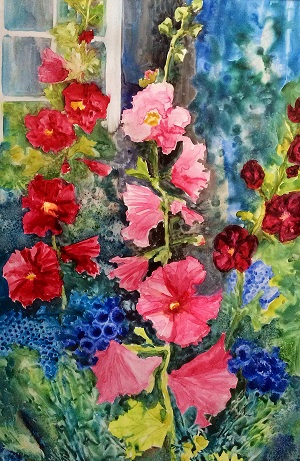 Our Danville-Alamo-Walnut Creek AAUW Joy of Nature Garden Walk 2020 was a delightful experience and helped us secure funding to support local women's education.
This year's AAUW Garden Walk 2020 marked the twenty-year anniversary of our annual garden events. Five homeowners in the Danville and Alamo opened their spectacular private gardens for us to stroll through and enjoy at our leisure.
If you missed the in-person event on July 17 and 18, there is still time to view the video tour and support women's education with your donation.
The Garden Walk is a tax-deductible fundraiser with proceeds dedicated to fund scholarships through the AAUW CA Special Projects Fund, a 501(c)(3) fund, Tax ID 68-043071. Our branch has provided over $93,000 in scholarships over the last eight years to help local college women complete their degree programs.
Please Donate here the suggested amount of $35 or in any amount. Your donation is fully tax deductible
Click Here to view our 2020 Garden Walk Virtual Tour (31 minutes)
Click Here to view an intro to our Garden Walk (6 minutes) 
We thank DAW-AAUW member Susan Mann for creating the promotional video for the Garden Walk 2020
For Garden Walk questions and comments, please email us at: daw.aauw@gmail.com.
Please support our sponsor! Remax is our Garden Walk sponsor this year.  For any real estate needs, visit http://www.remaxaccord.com/