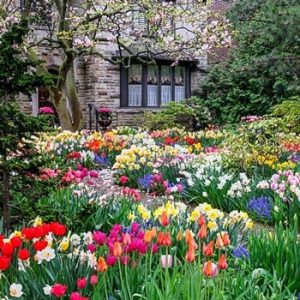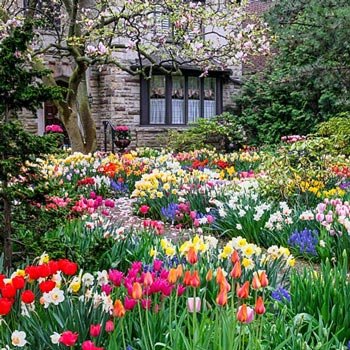 Group Leader:  Jacque Schubert
(July 18, 2021) On Wednesday, September 1st, Art & Garden will attend the Master Gardener talk "Our Garden/Ornamental Plants for Fun – Flowers – and Fragrance" from 10:00 to 11:30 am at the Master Gardener's Our Garden under the big oak tree.   Our Garden is located at the Southwest corner of North Wiget Lane and Shadelands Drive (just north of Ygnacio Valley Road) in Walnut Creek.    Cost is $5/person and seating will be provided.     After our talk, which I know will inspire all of us to get out and plant, plant, plant, we will lunch in the area.   If you wish more information or to sign up, please contact Jacque Schubert.
(June, 2021)  Art and Garden started up with a June 4th, 2021 outing to Blackhawk Museum and Blackhawk Grille. 18 attended and I had a waiting list, so people are definitely ready to get out and get going. I am looking for more local and easy outings in the next few months as the venues open up and are able to provide docents. There will be no outing in July and I am looking at two options for fall, but nothing is definite yet. I will keep you posted through the Advocate and my email.
---
Art and Garden is an eclectic group with varied interests. Past activities have included trips to art museums, walking tours of S.F., trips to Filoli Garden and the Berkeley Botanical Garden. We have fun, always learn something new, and always have lunch during our outings! We meet 6-8 times per year, September through June, usually on a Wednesday or Friday.
We use a very a broad definition of 'art and garden'. Every year we try and take advantage of what is going on in the Bay Area that is accessible and we might enjoy.    We go to San Francisco, Oakland, Pleasanton, Livermore, Walnut Creek, Benicia, or wherever something of interest is happening. We take BART when we can or else we carpool. To join this group, please contact the group leader.
Example of an event:
On Wednesday, September 11, 2019, we have a private 11:00 am SF City Guides Walking Tour "City Scapes and Public Places".    We did this tour 6 years ago and I have been asked several times to repeat it.   It is also called the "POPO – Privately Owned, Publicly Operated Tour".    We'll explore hidden parks, rooftop gardens and "hidden in plain sight" public places, while learning about colorful history and distinctive architecture of San Francisco's Financial District.   This is a delightful tour with quite a bit of walking, and September is a beautiful month to be walking in San Francisco.   This is definitely one tour that I am happy to do again.   Cost is $12/person which I will collect on the day of the tour.   We will lunch in SF after our tour.
We will carpool at 9:30 am from Danville and Alamo to take the 10:06 am Walnut Creek BART to Montgomery Station in SF.   Select-a-Spot is back at the Walnut Creek BART.   With Select-a-Spot you can park before 10:00 am for $6/day in the old parking garage without getting a ticket.    Just go to Select-a-Spot BART, click on daily parking, click on Walnut Creek Station Single Day Reserved, and continue to follow the prompts.   We need drivers to BART.
Jacque Schubert