Click here to see a list of our Past Presidents.
Congratulations — DAW has 18 fifty year members:
Carole Allen, Janis Balaban, Arlene Barnett, Mary Ellen Brown, Joyce Briggs, Eileen Clouser,
Frances Crisman, Susan Devoe, Phyllis Duggan, Judith Finch, Mavis Hoffman, Mary Ann Hruska
Mary Knox, Roseann Krane, Barbara Nexsen, Gwendolyn Regalia, Joan Reynolds,
Diana Sanderson-Mori.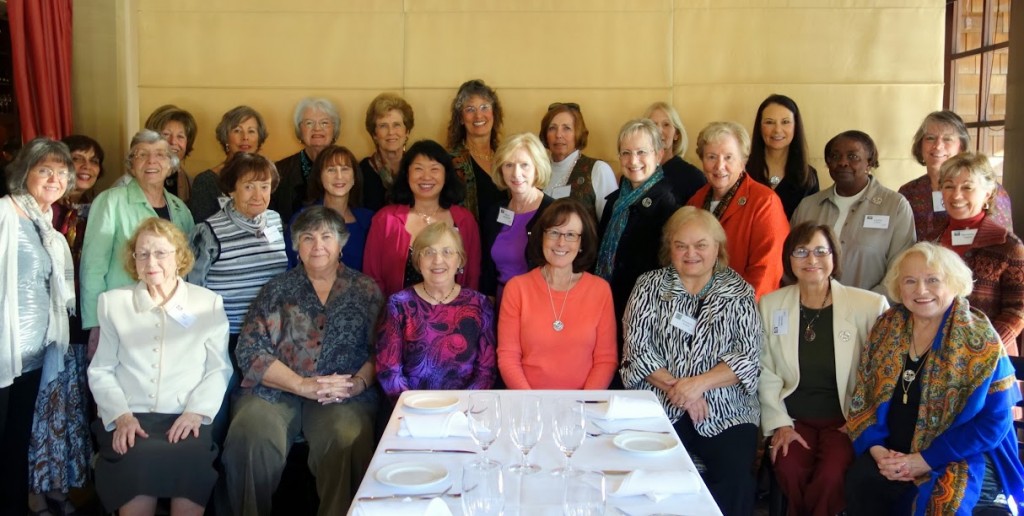 On November 16, 2013, 28 past-presidents met at Bridges Restaurant in Danville.  We welcomed and toasted Holly Sauer, our branch's 2012-2013 president, to becoming the newest member of our group.   Thank you Roseann Krane and Robin Halloran (our most recent past, past presidents) for organizing this event and Jan Hersh for being our photographer.