(April 2021 Recap) Wow!  This membership sure likes to eat.  We had another fabulous fundraiser.  This time our profits went to Tech Trek 2022.  We should all be immensely proud of ourselves.  We raised $2,101.37 for Tech Trek.
The Fundraising Committee of Susan Terzuoli, Liz Williams and Robin Halloran thank the membership and all our wonderful helpers.  We cannot raise these funds without your generous participation.
Special thanks go to Deborah Wechsler for creating and managing our spreadsheet of orders. It was a huge job, especially since there was no template for her to follow.
Liz Williams confirmed all our orders, another huge job.
Susan Terzuoli found and organized all the drivers. Her husband joined in the delivering for a second time.  Thank you, Frank.
Thank you to our drivers: Susan and Frank Terzuoli, Barbara Welch, Sharon Cohune, Mary Granzotto, Chris Ritter, Tena Gallagher, Bette Felton, Marian Bliss and Robin Halloran.
Thanks to Tena Gallagher for double checking our tabulations.
Special thanks go to Peter Cedolini, the owner of Mangia Mi.  As always, his dinners were delicious – loved the butter cake.  Peter was so well organized, and things proceeded smoothly from start to finish.  His crew was on top of cooking our orders and making sure everything was hot and ready to go on time. Please go to Mangia Mi, have dinner, and thank Peter. We are a devoted and motivated membership.  Thank you for everything.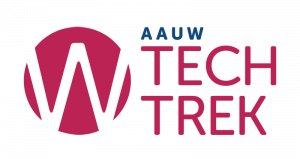 (February 2021) Our last dinner fundraiser was such a huge success and everyone liked it so much that we are bringing it back one more time. Thanks again to Teresa Cheung and her chef husband, Ermes Paulin, of Montecatini in Walnut Creek. They did an awesome job. We have decided to "spread the wealth" and come to Danville for our next dinner fundraiser. We will be raising funds for the 2022 TECH TREK. We are funded for 2021, but need funds for the following year. Since we no longer have our Holiday Home Tour we need to replace those funds, so, DINNER FROM MANGIA MI in Danville it is.
Wednesday, March 3, 2021, Dinner Delivery
The meal choices are Meat or Vegetable Lasagna, Eggplant Parmesan, or Chicken Parmesan. A green salad and the Italian Butter Cake (Peter of Mangia Mi's specialty) will be included with each order.
Please click the following link to place your order
Cost per meal $49, of which $19 will be given to Tech Trek 2022. Remember, any tips go to the Tech Trek fundraiser!
Payment Options:
•Send a check made out to DAW AAUW to our PO Box 996, Alamo, 94507
OR
•Pay by credit card :  Please click here Please note that your payment amount "Donation" should include $49/meal plus any tips
ALL ORDERS MUST BE MADE BY SATURDAY, FEBRUARY 27TH.
Orders will be delivered to your door by your friendly DAW members between 4:30 – 6:00 PM on March 3, 2021.
Thank You Mangia Mi!