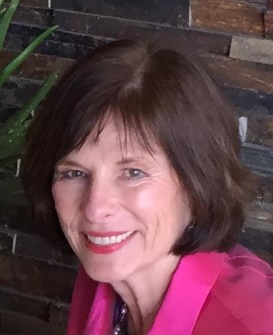 (September 2020) With our successful garden fundraiser in the rearview mirror, it's time to look forward into our new year of joining together to support our mission and each other.
Virtual Membership Brunch– Our first meeting will be our virtual Membership Brunch featuring AAUW Fellow Araceli González who will be speaking on "Education Equity and Access in Rural Communities". This October 3rd event will begin at 11:00 AM and will also include new-member introductions, Interest Groups updates, and unveiling of our Calendar of Activities and other special initiatives for this year. Watch your email for your zoom meeting invitation.
Member Survey Results – It's probably no surprise to us that the main reason we belong to DAW AAUW is to "connect with like-minded women for social interactions, individual growth and support". We also seemed to need a stronger advocacy program for members to directly affect our mission. See what our membership values and is willing to support in the Member Survey Results article.
Join the Voter Access Postcard Project – Armed with our survey results and direction from our national AAUW to support voter access, we already launched our first advocacy initiative sending postcards to unregistered voters. We moved quickly in order to support the November election process. The postcard writing phase of this project is now complete but phone banking and texting options are still available. Please read about the details and learn how to sign up for this project in Asha Bajaj's Public Policy Update article.
Review our FY21 Plan and Budget – Your Board of Directors met to craft our FY21 branch goals, strategies and activities during our Summer Strategy Meeting. Strategy Meeting Results are reported in this issue of the Advocate and full plan and budget will be posted on our website after our September 16th Board Meeting under Annual Goals & Budget. We will send you an email ballot at the end of September requesting your approval of the FY21 budget. Contact me if you have any questions or feedback.
Website Update – If you haven't visited our website recently, please take a look at its updated organization. We will be making a concerted effort this year to keep everything current so the web site will become your first stop for information. Please check out the details in the article by our new webmaster, Teresa Cheung.
Finally, a warm welcome to our newest Board Members, who volunteered this month
Maryam Alexandrian-Adams, Fundraising Outreach Chair – We welcome Maryam to her new role leading our effort to expand our fundraising to the corporate sector. We have been looking for a member with the right background to help us explore funding opportunities and partnerships with business. Maryam brings an extensive network of professional contacts as well as the skills to determine what may interest a potential corporate funding partner.
Teresa Cheung, Webmaster – Teresa will step into the role of webmaster. In the days of virtual communication, our web is more important than ever so we are excited to have Teresa take on this challenge.
Deborah Wechsler, Parliamentarian – We welcome our Past-President back to our board in her new role as Parliamentarian. Thank you, Deborah for continuing to share your wisdom and for helping us institutionalize your knowledge by leading the update of our Policies and Procedures this year. Deborah will also work to complete our Leadership Succession Plan that she drafted while serving as our President last year.
I am looking forward to seeing you at the Fall membership zoom brunch.
(August 2020) With a wonderfully successful AAUW Garden Walk 2020 behind us, we can all feel proud that we met the challenge of fundraising in the time of COVID. By adapting our plans to meet health guidelines, we were able to fully fund our Local Scholarships for 2021 while also providing a much-needed way for the attendees to get out in nature. Kudos, congratulations and our heartfelt thanks to our Garden Walk Team, led by Kathy Harkins and supported by you, our branch members for this resounding success!
Meanwhile, we are all learning how to apply social distancing that allows us to continue with the meaningful activities in our lives. For our branch, this means we will plan to carry on with our monthly activities while adapting the format to accommodate current health guidelines.
Our 2020-21 Board of Directors will meet this August to plan our upcoming year's activities within our new constraints. Thank you to all who responded to the Member Survey that closed July 31. The results will inform both our near-term plans and our longer-term direction.
Several of our interest groups are evolving to continue through zoom meetings and other distancing methods. The updates are listed in the updated DAW Interest Groups sections of our August 2020 newsletter.
Our September membership brunch, which will be held in virtual format, is the kick-off for our year and we will work to make it meaningful, productive and fun! Watch your email for a "save the date" message soon.
Our 2020-21 budget in conjunction with our proposed monthly event calendar will be presented at the September brunch for your approval.
With our move to virtual activities, it is more important than ever for you to check your email regularly for communications from daw.aauw@gmail.com. During the months that we are unable to meet in person, email can help us stay connected through our branch activities.
Wishing you all a safe and relaxing summer to recharge before we come together again in September to kick off our new year advancing women's equity.
Chris Ritter
President 2020-21