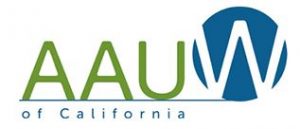 PUBLIC POLICY COMMITTEE ANNOUNCES POSITIONS ON NOVEMBER BALLOT MEASURES
The AAUW California Public Policy Committee has reviewed the 12 propositions that will be on the November ballot.
The Committee is making a "SUPPORT" recommendation on 7 that relate to our priorities and mission:
Prop 14 – Stem Cell Research (access to quality health care)
Approves a bond for $5.5 billion to support continued stem cell research
Prop 15 – Property Taxes (funding for education)
Large commercial properties over $3 million will be assessed at current market value.
Prop 16 – Affirmative Action (educational opportunity; social justice)
Reinstates race, ethnicity and country of origin as considerations for school admittance and government employment.
Prop 17 – Voting for Parolees (expansion of voting rights)
Allows people on parole to vote once their prison sentence has been completed
Prop 18 – Voting at 17 (encourages voting
Allows 17-yr olds to register and vote in primary if they will be 18 by the general election
Prop 21 – Rent Control (affordable housing)
Authorizes local governments to place rent control measures on houses older than 15 years
Prop 25 – Cash Bail (social & economic justice)
SB10 relies on risk assessment in determining if a suspect will be held in custody instead of cash bail; a "yes" vote keeps SB10
The committee takes "NO POSITION" on:
Prop 19 – Property Taxes
Prop 20 – Parole Restrictions
Prop 22 – Gig Workers
Prop 23 – Dialysis Clinics
Prop 24 – Consumer Privacy 
More detailed information on each of these propositions, including who sponsored and who supports and opposes each, can be found on the Public Policy page of the AAUW California website.