DAW AAUW Marches for Reproductive Rights
Oct 2nd, Danville Green
by Asha Bajaj, photos by Claudia Schwarz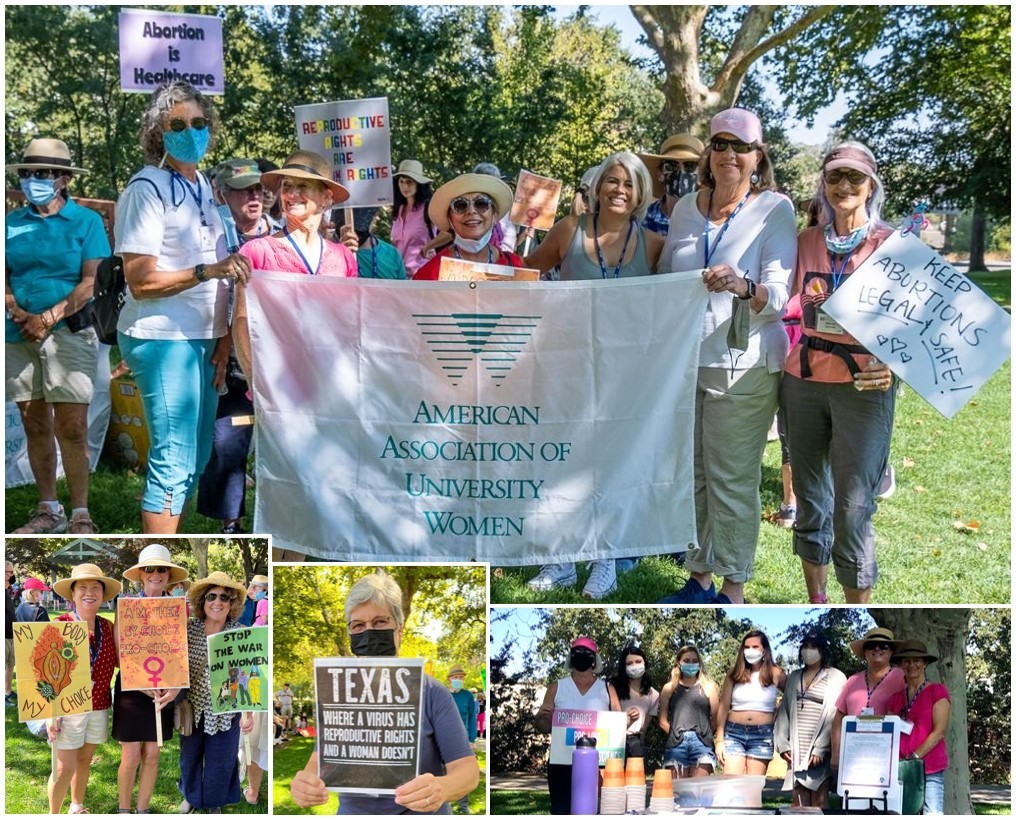 It was such a wonderful sight to see so many organizations come together for the nationwide call to march to protest the recent Texas law prohibiting abortion beyond 6 weeks. The most egregious provision was a monetary incentive to report someone if you knew they had an abortion.
In Danville, our members came with their friends and their daughters; all ages and all stages of life were represented in the group. There was a lady in a motorized scooter and a young woman on her skateboard. We marched from the library around the corner to the Veterans Building and back. Cars honked and cheered us on. There were many signs held up and the energy was electric.
We are all awaiting the Supreme court taking up this issue on their new calendar. Stay tuned!
Background Info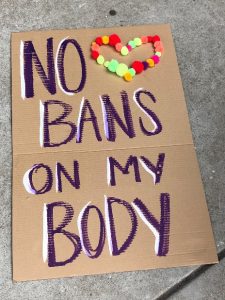 Women in Texas are facing one of the most pernicious and forceful attacks on their human rights because of Senate Bill 8 that became effective on September 1, 2021. This law prohibits women from having an abortion once a fetal heartbeat can be detected, even in cases of rape and incest. And it allows private citizens to sue any individual who assists a woman in such an abortion.
This law goes directly against the AAUW's most recent Reproductive Rights Policy , which states: "AAUW trusts that every woman has the ability to make her own informed choices regarding her reproductive life within the dictates of her own moral and religious beliefs. Further, AAUW believes that these deeply personal decisions should be made without government interference."