Membership Brunch 2021 – We zoomed it again! 
Saturday, September 25, 2021
10:00 AM
The Membership Brunch went virtual! 
Click here to view the Membership Brunch Business meeting video
Keynote Speaker
Introducing the keynote speaker for our Brunch – Rachel Morello-Frosch, MPH PhD- White House Environmental Justice Council (Biden administration) and Professor at UC Berkeley Department of Environmental Science. Her talk will be: "The Climate Gap: Inequalities in how climate change hurts Americans and how to close the gap".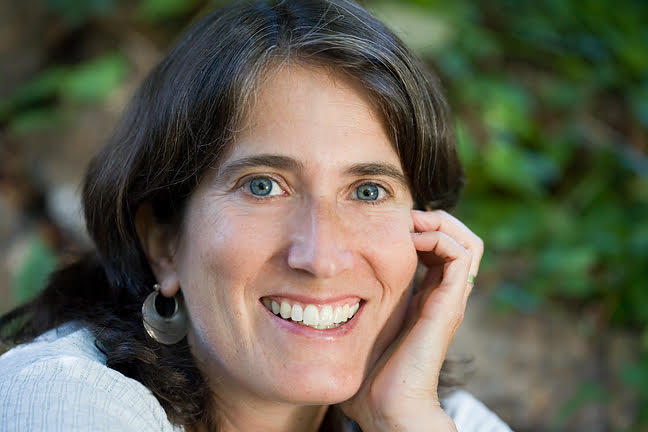 Dr. Morello-Frosch has dedicated her career to studying how race and class affect distributions of health risks in the United States. Her research explores these environmental justice questions in the context of exposures to environmental chemicals, ambient air pollution, drinking water contaminants, climate change, and effects on women's health, perinatal outcomes.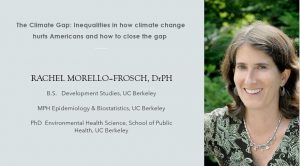 Click here to view the video of Dr. Morello-Frosch's talk.
Click here to view the slides from Dr. Morello-Frosch's talk.
Link to Climate Change Activism Resources
_________________
Membership Brunch 2020 – We Zoomed it! 
View only the presentation slides by clicking here.
We kicked off our year with our virtual Fall Membership Brunch featuring AAUW FUND Fellow, Araceli González, speaking on the topic "Educational Equity and Access in Rural School Districts".   As there was no charge for this event, we request that you celebrate the occasion by donating the usual cost of the brunch, $40, to the AAUW Greatest Needs Fund.  (Be sure to enter your member ID on the payment page.)
Also on the agenda were new-member introductions, Interest Groups updates, and unveiling of our Calendar of Activities and other special initiatives for this year.  Please watch the meeting video to hear about our exciting plans for the year.
Our feature brunch speaker, Araceli González is a Ph.D. is a candidate in the School Organization and Educational Policy program at UC Davis' School of Education. Prior to the doctoral program, Araceli worked as a grant writer for a farm worker service nonprofit organization in the San Joaquin Valley.