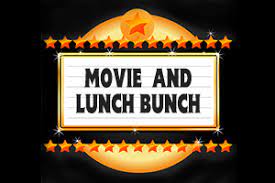 This Group has disbanded
If you are interested in restarting a group with this format, please contact the Advocate Editor to place an announcement in the next edition.
Meeting Day/Time:  2nd Tuesday/11:30 AM
Movies & Lunch. Each month, members select two movies and a restaurant for the upcoming month. Group meets at a different restaurant each month and discusses the selected movies. At Oscar time, everyone is encouraged to see as many of the top-nominated movies as possible, and votes on what they believe will win. Member with the most correct receives a prize. A drawing is held if there is a tie.
page updated 30 June 2021