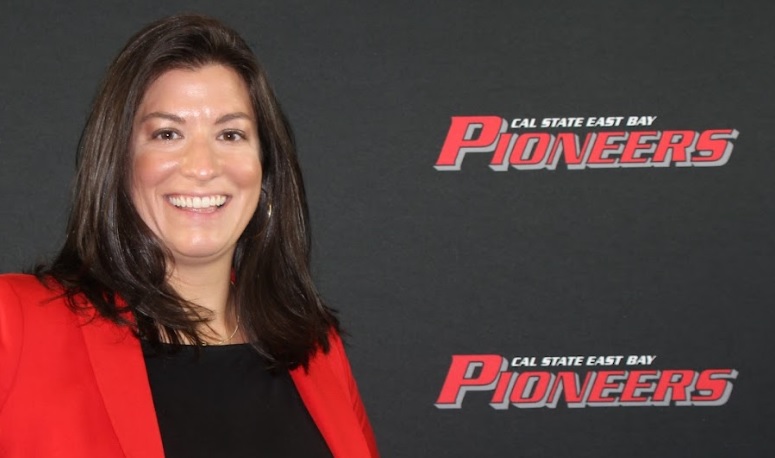 Title IX: Fast Forward 50 Years
Thursday, November 17, 2022
6:00 – 8:00 PM
Greenbrook Clubhouse,
300 Greenbrook Drive, Danville
Speaker: Allison Kern, Director of Athletics at Cal State East Bay
Please click here to register for the event 
We have an exciting speaker lined up for our November meeting: Allison Kern, Director of Athletics at California State University East Bay. She will share her knowledge and perspective about the impact of Title IX on women's athletics.
Allison Kern was named Assistant Vice President/Director of Athletics in August 2021. She leads the Pioneers' 15 intercollegiate athletics program, which consist of more than 230 student-athletes competing in the California Collegiate Athletic Association (CCAA), Pacific Collegiate Swim and Dive Conference (PCSC) and Western Water Polo Association (WWPA).
Kern was previously the director of athletics at St. Xavier University in Chicago, beginning in July 2019. There, she increased revenues to athletics, including donor support, and co-chaired the university's strategic planning committee. St. Xavier University is in the National Association of Intercollegiate Athletics (NAIA) and part of the Chicagoland Collegiate Athletic Conference (CCAC) and has 19 men's and women's varsity sports.
Prior to her time at St. Xavier, Kern was with Agnes Scott College in Decatur, Ga., where she served as the head women's basketball coach and later assistant director of athletics for external relations before assuming the role of director of athletics in 2018.
A former student-athlete in basketball and track and field, Kern received her Bachelor of Arts in political science from John Carroll University in Ohio.