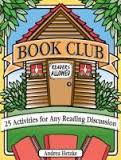 Group Leader:  Nadine Rosenzweig
(September 2023) The Evening Literature group met via Zoom during 2022-23. In June, we met in person to celebrate our last book discussion for the fiscal year. Now with the 2023-24 year, we will be meeting in person at the home of a member of the group. We rotate homes each month. We'll gather monthly except when we combine our November/December meeting due to the holiday season.
This group is wait-listed. If you have questions or would like to be added to the waitlist, please contact group leader.
Meeting Day/Time:  7:00 PM; 4th Tuesday of the month, September – June in members' homes or Zoom.
Calendar of Books for 2023-24:
September 26, 2023 – The Covenant of Water by Abraham Verghese
October 24, 2023 – Horse: A Novel by Geraldine Brooks
December 5, 2023 – Rules of Civility: A Novel by Amor Towles
January 23, 2024 – Properties of Thirst by Marianne Wiggins
February 27, 2024 – A banned book of your choice for reporting back to the group.
We recommend watching the below 8 minute video –
"War on Words – the Fight Over Banning Books"- narrated by Jane Pauley
https://www.cbsnews.com/video/the-fight-over-banning-books/
And reading this article about banned books –