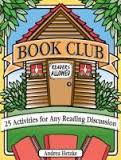 Group Leader:  Linda Jimerson
(July 2021) The Evening Literature group has been meeting via Zoom since February, 2020, to discuss a great array of books. However, on Tuesday, June 22, we will meet in person (for the first time) at the home of Alicia Jones to enjoy our annual International Pot Luck.  As is our tradition, the food contributions are based upon the book which we have selected for that month.   In this case the book is Beneath a Scarlet Sky by Mark Sullivan.  The story provides a look at how WWII impacted the citizens of Italy and the true story of one boy who becomes a spy and a hero. Ciao!
This group is wait-listed. If you have questions or would like to be added to the waitlist, please contact group leader.
Meeting Day/Time:  7:00 PM; 4th Tuesday of the month, September – June in members' homes or Zoom.
Calendar of Books: 
September 29, 2020 – The Life We Bury by Allen Eskens
October 27, 2020 – The Dutch House by Anne Pachett
December 1. 2020 – Meet Me at the Museum: A Novel by Anne Youngson
Jan 26, 2021 – Deep Creek – Finding Hope in the High Country by Pam Houston
Feb 23, 2021 – American Dirt A Novel by Jeanine Cummins and
and Yareli Arizmendi
March 23, 2021 – The Accidental President: Harry S. Truman and the Four Months That Changed the World by A.J. Baine
April 27, 2021 – A Tree Grows in Brooklyn by Betty Smith
May 25, 2021- Next Year in Havana by Chanel Cleetonneed
June 22 2021 – Beneath a Scarlet Sky: A Novel by Mark Sullivan, Will Damron,
September 28, 2021 – The Elephant Whisperer : My Life with the Herd in the African Wild by Lawrence Anthony.